Gelaste gegalvaniseerde Euro Palisade-omheiningspanelen

Palissade omheiningen, W vorm palissade afrastering, D vorm palissade afrastering, stalen palissade afrastering biedt een formidabele barrière met behulp van geprofileerde strip stalen onderdelen. Palisade is een uiterst effectieve perimeterbescherming. Stalen palissadehek is normaal gesproken D-vormig of W-vormig licht met drievoudige puntige toppen, andere specificaties zoals spits, afgerond of afgerond en gekerfd kunnen op bestelling worden geleverd.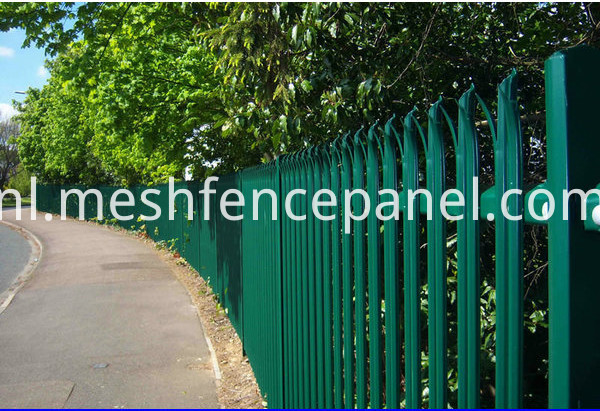 Palisade Fences Specificaties:
Pales 2.0mm D of W Sectie wees (kan ook 2.5-4.0mm doen)

Verschillende top: triple / single / round / round en notch top

Afwerking Thermisch verzinkt en gepoedercoat (verzoek in een reeks standaardkleuren)

Hoogte: 1,2 m 1,8 m 2,0 m 2,1 m 2,4 m 3,0 m

Fittingen: M8x25mm W-bout en -schroefmoer
M8x40mm D-bout en -schroefmoer
M12 Bout & Schroefmoer
Rechte / hoekige visplaat
Voltooi Bay Bags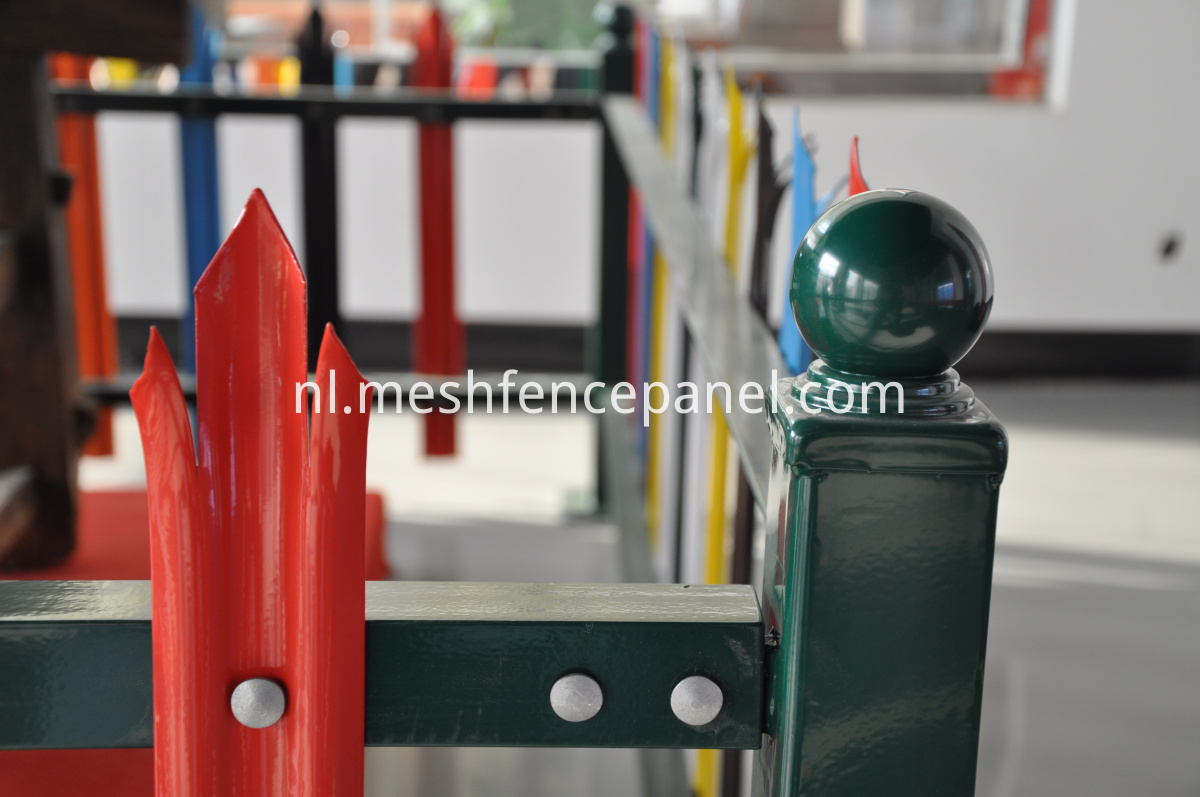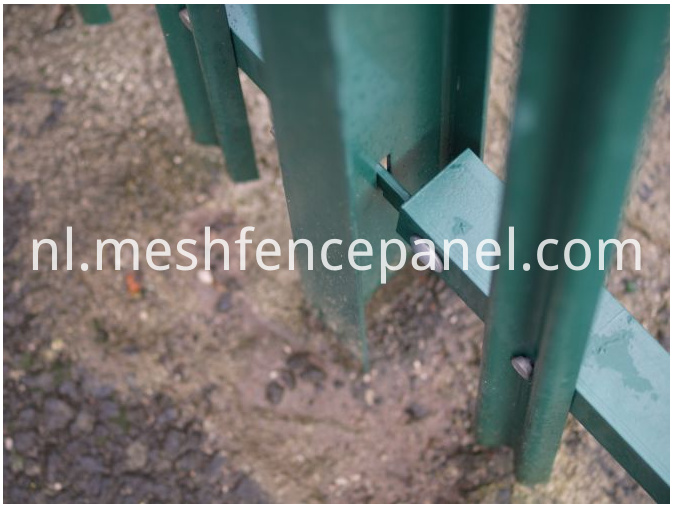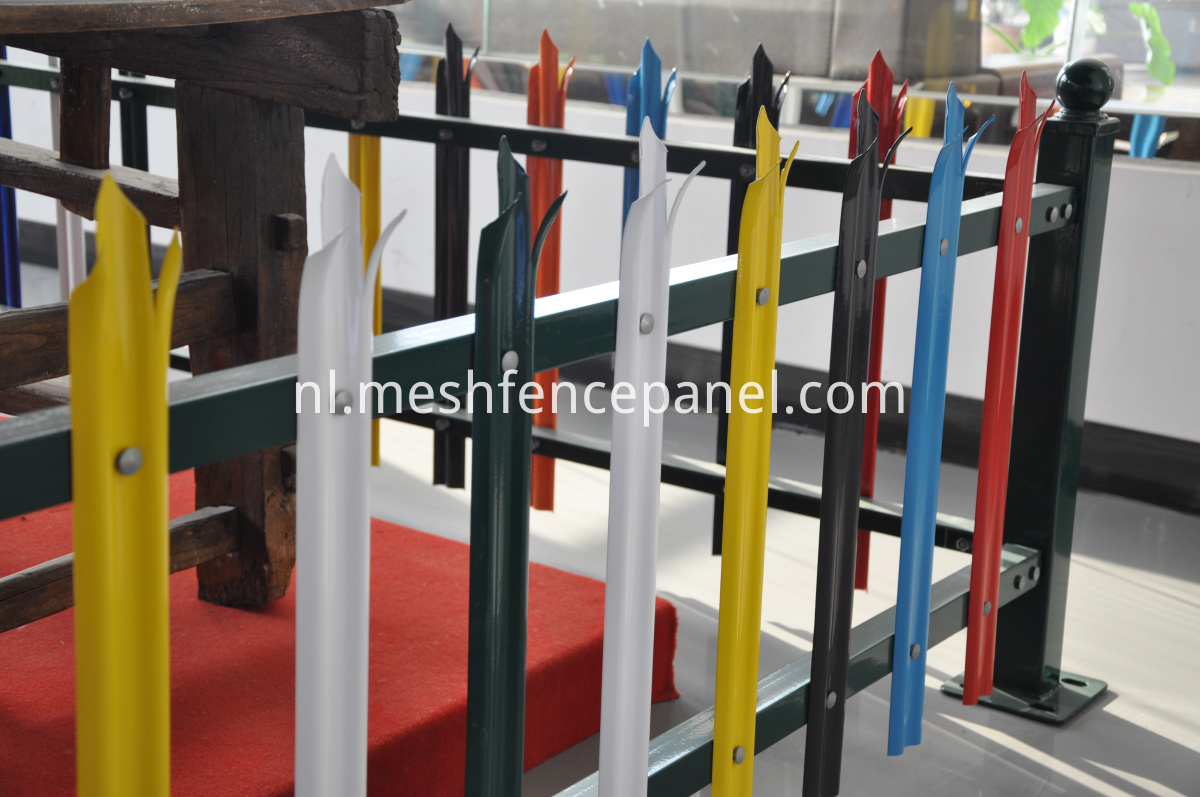 Palisade Fences Toepassingen:
Perimeter - gemiddelde / hoge beveiliging

Utilities / Luchthavens / Retail

Industriële eenheden

warehousing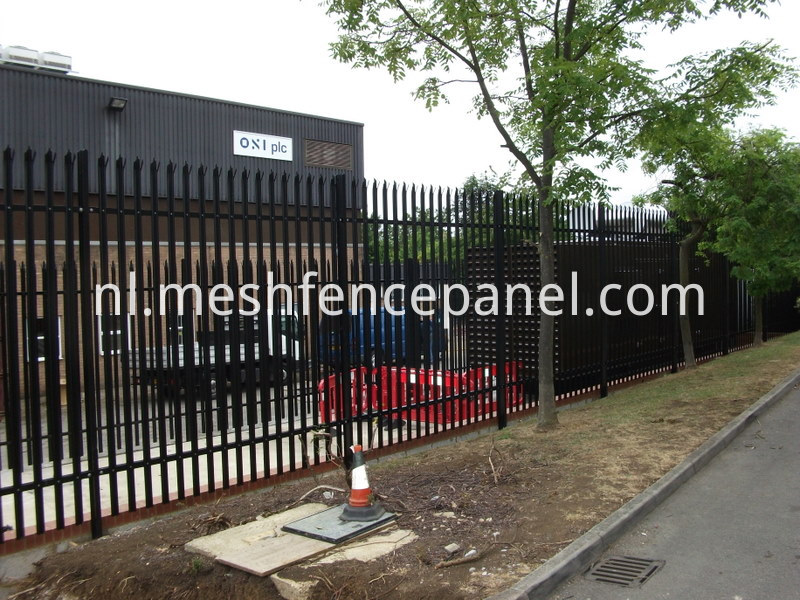 Palissade omheiningen Verpakking: plastic folie / bellenzak en dan metalen pallets.

Voordeel:
We beloven onze goederen met een hoge klasse die een hoge reputatie hebben bij onze klanten in de internationale handel meer dan vele jaren, we zijn er zeker van dat u tevreden zult zijn voor het bezoeken van ons of onderzoek.
Goede service voor u: (we hebben professionele service voor of na de verkoop, geven u perfecte oplossingen zoals u verwacht)
Product Categorie : Palissade omheiningen